Your asphalt driveway is an investment that should be protected. Sealcoating your driveway protects the asphalt and makes your driveway safer, and helps the curb appeal of your home. For the past 30 years, we have been helping homeowners like you protect and extend the life of their driveways.
Why Should I Sealcoat My Driveway?
If the initial installation and design of your driveway was done correctly, the common reason is water is making its way into the base materials of your driveway. When water enters into the base, it causes the materials to weaken and can no longer support the load of cars and trucks. Also, Denver's frequent freeze/thaw cycles can cause the base and surface asphalt to shift when the base is saturated with water.
Water typically makes its way from the asphalt to the base through cracks in the surface. As asphalt oxidizes, it causes the asphalt surface to become hard and rigid. When asphalt loses its pliability, it is more prone to cracking.
How Does Sealcoating Extend the Life of My Driveway?
Before sealcoating, we will apply a crack sealer to any crack ¼" or larger. The coating we use will help seal more minor cracks. Additionally, sealcoating fills any surface voids from aggregate that has worn or chipped off.
The coating helps slow down the oxidation of the asphalt by protecting it from the oxygen and sun's UV rays. When your driveway has been seal coated, it will lessen the chance of water entering into your driveway's base materials.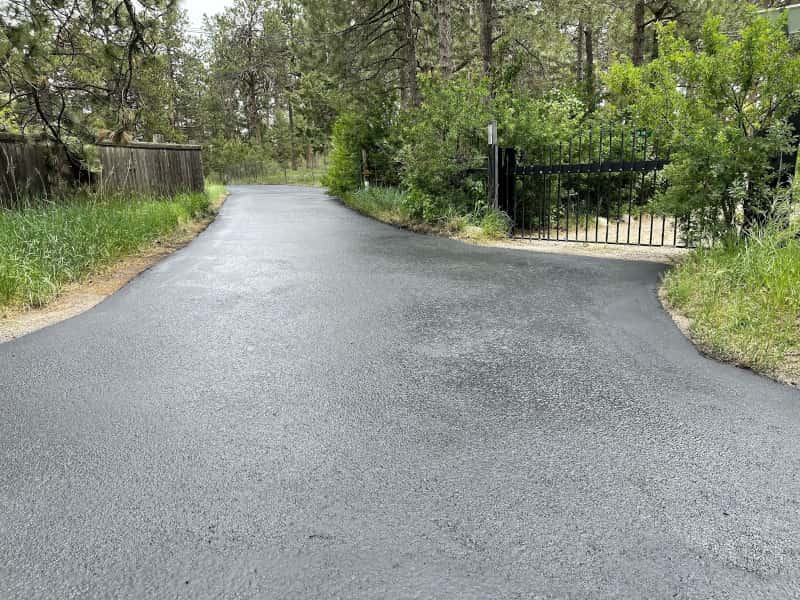 Are There Other Benefits of Sealcoating?
Oil, gas, antifreeze, pesticides and other chemicals can speed up the deterioration of asphalt. Sealcoating helps provide a protective layer between the chemicals and asphalt. Please note while sealcoating does provide a protective layer, eventually, chemicals will break down the sealcoating. The quicker you can clean chemicals from your driveway, the longer everything will last.
Finally, as unprotected asphalt ages, it turns from a dark black to a light grey. Sealcoating your driveway keeps the dark black look, making it look like new, increasing curb appeal and raising your property value.
How Long Does it Take to Sealcoat My Driveway?
For most driveways, we will have your driveway done in one day. Some exceptions might be if there is extensive prework need or you have a very long driveway. Prior to starting the project, our crew leader will provide you with estimated work time.
How Long Does Sealcoating Take to Dry?
Temperature, humidity and exposure to sunlight impact the dry time of the coating. Since Colorado is very dry, you should be able to walk on your driveway in 6-10 hours and drive on it in 24-36 hours.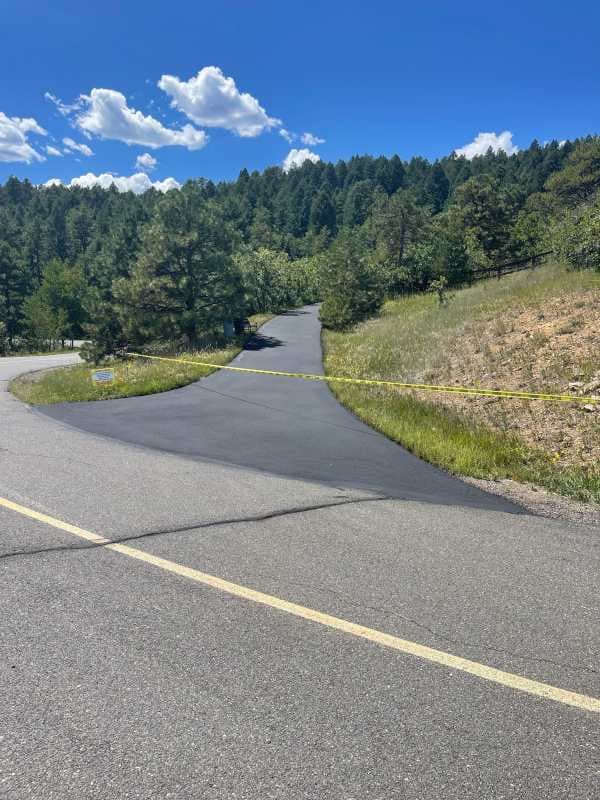 How often Should I Seal my driveway?
Manufactures recommend applying coating every 36 months. If you have a high traffic driveway or use a commercial company for snow removal, you may need to have the service performed sooner.
I Have a New Driveway. Should I Have It Sealed?
No. Your new asphalt needs time to cure. You should wait until the following year to have us sealcoat your driveway.
Coal Tar Sealers, Do You Use Them?
Nope. Coal tar is not pleasant to work with. Additionally, several studies have shown that coal tar sealers are hazardous to the environment.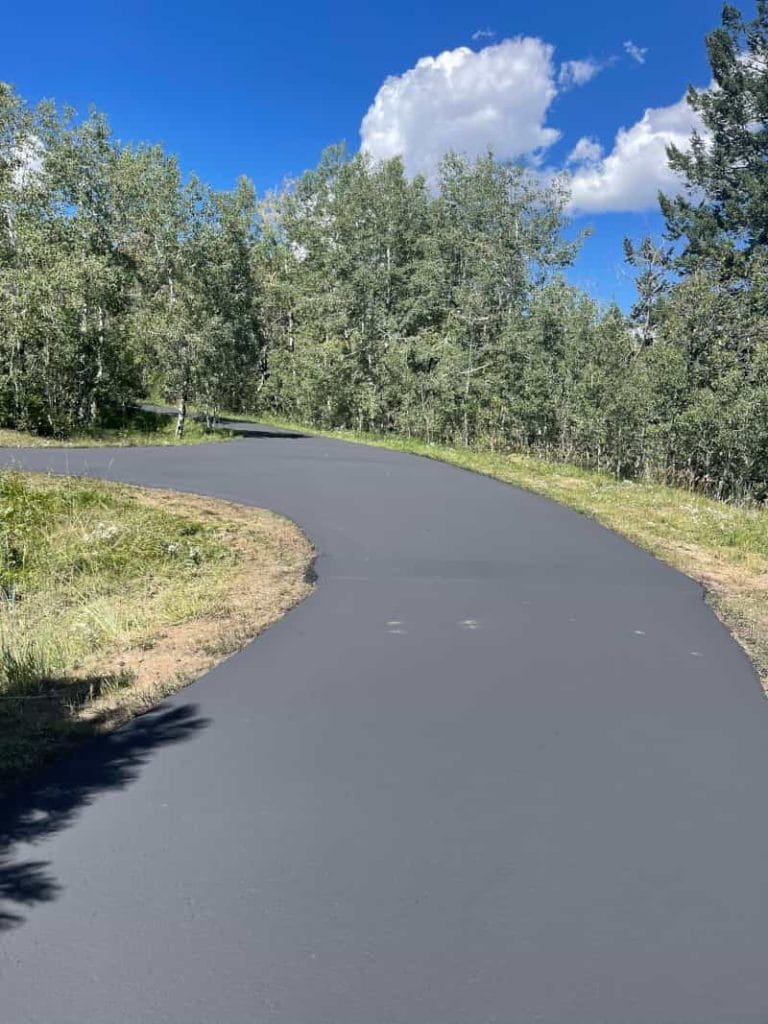 Why Work With Us?
We have served thousands of customers in the Denver area in the past 30 years, and in that 30 years we have established ourselves as the industry leader. We only use the best materials and equipment. With that said, when you partner with us, you can confidently know you will receive a finish product that looks great and will last.