Your establishment's parking lot plays a huge role in your business, and it's an investment that no one should take for granted.
It's one of the first things your guests see when they visit your property and depending on its condition, it can make a lasting good or bad first impression. Your parking lot is a reflection of your business and shows just how much you care about your guests and employees.
Regular and proper parking lot maintenance can keep your property in its best condition, protect it from damages, and keep your maintenance costs at a minimum. It can also increase your asphalt's lifespan and allow it to serve you for 20-30 years.
To achieve all of that, you must follow a maintenance plan that can keep your parking lot in good shape, while reducing ownership costs.
We at Enright Asphalt pride ourselves on having extensive experience and knowledge about the industry and can help ensure you can keep your parking lot at its best condition using a comprehensive, tailor-fitted maintenance plan that will suit your unique needs.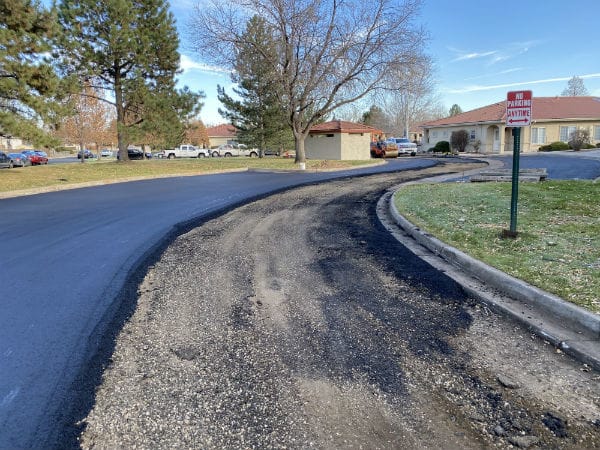 Pothole Repair
Potholes can pose a serious safety risk to your guest and employees. When left unchecked, even a small pothole can lead to a costly repair by allowing more damage-causing elements to penetrate its base. Enright Asphalt can help you repair these potholes and keep your property safe for everyone.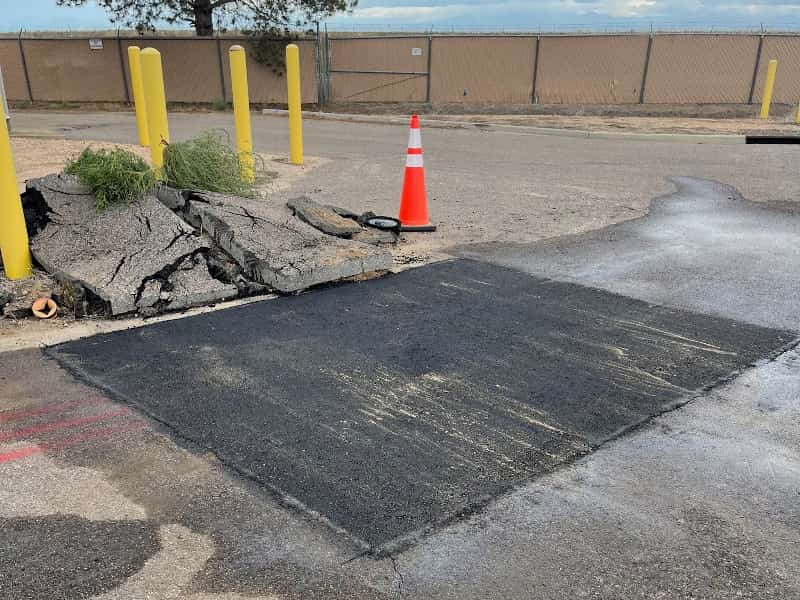 Parking Block Installation
Parking blocks help vehicles stay in their designated spots instead of going over the line and causing damage to other vehicles. This makes it easy and safe for your guests to use your parking lot.
Crack Sealer
Cracks, no matter how small, should be taken seriously. Small cracks can turn into bigger ones in no time, and can eventually lead to problematic potholes. Enright Asphalt offers crack sealing services to help you prevent things from getting worse.
Asphalt Sealcoating
Sealcoating your asphalt can protect it from oxidation and helps prevent damage from water and other spills. This way, you can keep your asphalt looking brand new, while also increasing its lifespan. Enright Asphalt offers asphalt sealcoating solutions using only the best materials and application techniques we've mastered for over 30 years in the industry.
Parking Lot Striping
Effective parking lot pavement markings can ensure the safety of your guests while achieving a smooth flow of traffic. It also helps you comply with ADA requirements. It requires thoughtful planning and flawless execution to maximize your space, while still keeping it convenient for everyone to use. Enright Asphalt can help in parking lot design and layout and we can provide a seamless parking lot striping service.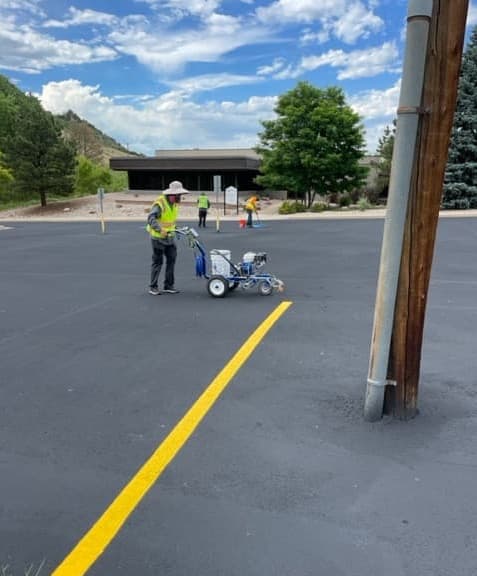 Bollard Installation
Bollards play a huge role in keeping your parking lot safe and orderly. It also protects your other assets such as fire hydrants, loading docks, HVAC equipment, and more. We can help you install bollards at the right place, to suit your needs.
Parking Lot Signage
Parking lot signages allow you to communicate with drivers and let them know how to properly use your parking space to maximize safety and efficiency. With the right signage, you can ensure a smoother flow of traffic and even reduce liability should accidents happen.
ADA Compliance
To ensure your property is accessible to all of your guests, including those with disabilities, staying up to code with ADA requirements is a must. This also keeps you from paying hefty fines and going through costly and time-consuming lawsuits. With our help, you can ensure you're meeting all of their requirements and that you can keep City enforcement agencies happy.

Why Choose Enright Asphalt?
With over 30 years of experience in the Asphalt Industry, we've been able to hone our craft and serve thousands of satisfied customers across Denver, all while being a recognized industry-leading brand.
Our commitment to excellent customer service, unparalleled workmanship, and attention to detail has helped us stay in the industry for this long.
By working with Enright Asphalt, you can ensure that only premium materials, quality equipment, and our best strategies will be used in completing your project, no matter how small.
Contact us today to get a FREE Parking Lot Maintenance Review!